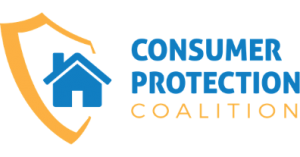 TALLAHASSEE, Fla. (Oct. 24, 2017) – Legislative meetings about Assignment of Benefits underscored the need for comprehensive reform to end abusive AOB practices that are driving up the cost of property insurance and threatening the affordability of home ownership for many Floridians, the Consumer Protection Coalition said today.
Members of the Senate Banking and Insurance Committee discussed AOB with state officials and other stakeholders on Tuesday and Oct. 10.
"The problems outlined at the committee hearings clearly demonstrate that AOB abuse is increasing frivolous lawsuits that ultimately hurt consumers in the form of higher insurance rates,'' said Mark Wilson, president and CEO of the Florida Chamber of Commerce, which is spearheading the coalition. "We urge lawmakers to take a close look at the mounting evidence and pass AOB reform this year before the problem gets even worse.''
Considerable discussion centered on one-way attorney fees and their impact on AOB abuse.
"NAMIC appreciates that today's discussion focused primarily on one-way attorney fees, a Florida-only creature that is incentivizing abuse of assignment of benefits available to policyholders, and we look forward to continuing to work on appropriate, effective solutions to stunt the increase in litigation-driven losses via AOBs,'' said Liz Reynolds, Southeast State Affairs Director of the National Association of Mutual Insurance Companies (NAMIC), which is a member of the coalition.
Citizens Property Insurance Corp. says claims abuse by water remediation companies and their lawyers is causing rates to jump significantly in South Florida and, without reform, will drive up premiums for years to come. Citizens' recommended 2018 rates call for double-digit increases for many South Florida homeowners.
During Tuesday's committee meeting, Citizens spokeswoman Christine Ashburn said if water loss and litigation trends return to pre-2012 levels, rates would level off and go down for most customers, as they had been prior to the explosion in AOB and water-related lawsuits.
The CPC supports legislation filed by Sen. Dorothy Hukill that includes commonsense provisions to protect consumers against unscrupulous repair vendors who, working in cahoots with litigious trial lawyers, pressure homeowners into signing AOB contracts. In doing so, the policyholder relinquishes control of their insurance policy, opening the door for vendors to inflate the cost and scope of repair work and file lawsuits against insurers that question the claim. Among other things, Senate Bill 62 would eliminate one-way attorney fees being transferred from the policyholder to a third-party commercial interest, which would reduce incentives for filing lawsuits. It also would require estimates for repair work, notices to insurance companies about an AOB contract and a cancellation period for rescinding an AOB without any penalties or fees.
The CPC applauded the Senate B&I committee for taking up AOB early during committee weeks and viewed the discussions as a positive sign that lawmakers are receptive to seeking solutions this legislative session. The coalition also thanked Florida's Insurance Commissioner David Altmaier, Chief Financial Officer Jimmy Patronis, Citizens' President/CEO Barry Gilway and others who are ready to work with the CPC to fix the problem and protect consumers.
"PCI is a proud supporter of the Consumer Protection Coalition as we continue to educate lawmakers about the critical need to prevent AOB abuse," said Logan McFaddin, Property Casualty Insurers Association of America regional manager. "Legislative reform is desperately needed to curtail lawsuit abuse and help reduce insurance costs. As we approach the 2018 Session, PCI encourages Florida lawmakers to address AOB abuse head on so Floridians can get some much needed relief."
###
The Consumer Protection Coalition is a broad-based group of business leaders, consumer advocates, real estate agents, construction contractors, insurance agents and insurance trade groups pushing for reforms to end Assignment of Benefits (AOB) abuse. Learn more about the Coalition at www.FightFraud.Today, follow the Coalition on Twitter @CPC_FL and "like" our page at