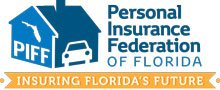 FOR IMMEDIATE RELEASE
A Watershed Moment: Historic Civil Justice Reforms Now Law
Governor Signs Bill Tackling the Lawsuit Abuse Plaguing Florida for Decades
TALLAHASSEE, Fla. (March 24, 2023) – Today, comprehensive legislation to address abusive litigation in Florida was signed by Governor Ron DeSantis. House Bill 837 passed the Florida Legislature Thursday afternoon with a 23-15 vote in the Senate before being signed into law.
The historic civil justice reforms, sponsored by House Judiciary Chair Tommy Gregory (R-Lakewood Ranch) and Representative Tom Fabricio (R-Miami Lakes), along with its Senate companion, Senate Bill 236, sponsored by Senator Travis Hutson (R-St. Augustine), were an early priority for the Governor, House Speaker Paul Renner, and Senate President Kathleen Passidomo. These reforms will reset the state's judicial climate, reduce lawsuit and insurance claims costs, and ultimately benefit consumers and business owners.
"This is a watershed moment for Florida," said Personal Insurance Federation of Florida (PIFF) President and CEO Michael Carlson. "Florida leaders stood up for what is fair and just. This legislation blocks avenues for the unnecessary litigation that has been plaguing our state for decades and has come to a breaking point. This will result in a friendlier climate for Florida businesses and benefit all Floridians. Florida legislative leaders and the Governor should be recognized for the shared determination it took to swiftly move this powerful legislation across the finish line." 
HB 837 addresses long-standing weaknesses in Florida's judicial system and balances the interests of plaintiffs and defendants, greatly expanding on the reforms passed during a special session in December. It eliminates the one-way attorney fee statute and limits fee multipliers for all lines of insurance. It also addresses longstanding problems in the areas of third-party bad faith claims and the presentation of evidence of medical damages in negligence and liability actions, and it changes Florida's shared fault standard to make negligent claimants responsible for their damages. 
"We know about the scramble by certain lawyers to file an avalanche of lawsuits before the ink dries," added Carlson. "The incentive to sue in Florida created a market for these lawsuit factories working to rack up fees, because they could. This ends in Florida today. It's a turning point for civil justice in our state."
About PIFF
The Personal Insurance Federation of Florida, Inc. (PIFF), is a leading voice for the personal lines property and casualty insurance industry in Florida. PIFF represents national insurance carriers and their subsidiaries, including many of the state's top writers of private passenger auto and homeowners multiperil insurance. Together, PIFF members write more than $13 billion in premium in the state. PIFF advocates for a healthy and competitive insurance marketplace for the benefit of Florida consumers. Follow us @PIFFNews. Visit PIFF.net to learn more.
# # #
Contact:
Allison Aubuchon, APR | 850.766.5255
communications@allisonaubuchon.com