Insurance Journal
By Amy O'Connor | July 19, 2017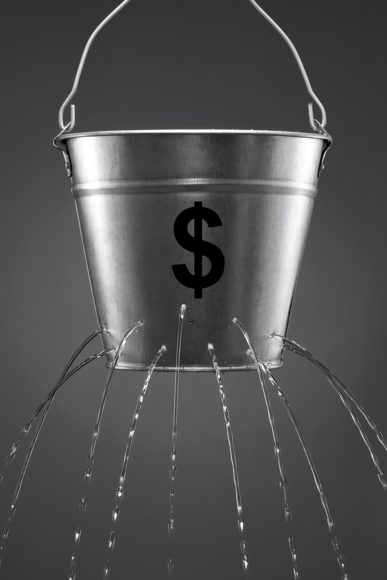 Florida's home insurers hope the public doesn't blame them as they implement rate increases, initiate coverage changes and nonrenew policies.
They say they have no choice after the Florida Legislature for the fifth year in a row failed to address the crisis in water damage claims abuse.
"We keep saying help us try to solve this problem," said Michael Carlson, president of the Personal Insurance Federation of Florida.
AOB will ultimately be addressed by the marketplace if lawmakers don't do anything
Since lawmakers reneged on enacting reforms, insurance carriers are now taking matters into their own hands and the state's regulator is warning consumers to be prepared.
"We will continue to see homeowners' insurance companies raise their rates for our consumers in a best-case scenario, and in a worst case scenario just simply stop offering their products in certain regions of the state," Insurance Commissioner David Altmaier told the Florida Cabinet last month.
Altmaier said that worst-case scenario has the potential to "undo a lot of the great work" that has been done in depopulating the state-run insurer of last resort, Citizens, which has taken the brunt of the abuse, particularly in South Florida.
"This remains one of our number one priorities on the property and casualty side," Altmaier said.
He was referring to escalating assignment of benefits (AOB) abuse from unlicensed water remediation and roofing contractors working with attorneys to cash in on a homeowners' insurance policy for water damage claims. The problem has begun to spread to other segments of insurance, with auto glass claims using AOBs also on the rise.
The Florida Department of Financial Services has stepped up its abuse investigations. Former Florida CFO Atwater told Insurance Journal in May before he left office that the DFS is counting on the industry to alert it to any abuse it sees happening.
"This is a real financial crime. These people are making money off of these really exploited AOB claims –it is just sophisticated robbery from thousands of people who are having to embed that cost in their next premium payment. It is real," Atwater said.
Insurance carriers say the marketplace has no choice but to respond by moving to cover the costs.
They are raising rates for homeowners' policies across the state but say that is not enough after several years of the unchecked AOB abuse. So they are also appealing to the Florida Office of Insurance Regulation (OIR) to be able to do more.
"AOB will ultimately be addressed by the marketplace if lawmakers don't do anything. The question is how harmful is that to a policyholder that isn't out to cheat an insurance company – and it is harmful," said Scott Johnson, who has worked on insurance issues for 40 years and currently runs his own consulting firm, Johnson Strategies. "AOB is the worst crisis I have seen."
Citizens led the pack in lobbying for reform this past session, warning Florida lawmakers that without it the insurer's policy count will start to climb again after years of depopulation efforts, and that homeowners could expect to see statutorily allowed rate increases of up to 10 percent for the foreseeable future.
Last month the warning became a reality when Citizens announced it would seek an overall statewide rate increase again this year, citing AOB as the reason. Citizens also said it would submit a series of policy changes to the OIR that it hopes will reduce claims costs for nonweather water losses.
Among the major policy changes is a $10,000 cap on water loss repairs for customers who decide not to participate in Citizens' Managed Repair Program.